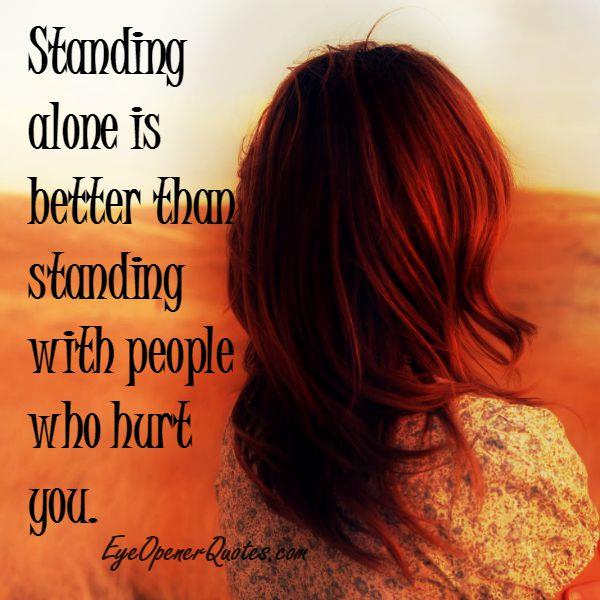 The sad thing is they won't even realize it until you have left.
Each day is a new step on the path of your life. Things hurt us but something wonderful comes along when you least expect it. ~ Nicole Jeffery 
I have been with someone for ten years, the hurt just keep coming and people told me to walk I did not and one day when everything was good I decided to walk. Only you know when you ready and when that time come you will keep walking and he will try but you just keep walking away I made peace with myself. ~ Francine Ferguson 
Choose your friends wisely and you will never stand alone!
Even when the truth come out, the lies are what people remember most. Stop wasting time on trying to prove yourself right. Let the ones telling the lies and the ones who loves the gossip waste theirs. If you know in your heart what is true, remember God does too. I wouldn't want to be the liars and gossips that have to answer to him in the end. I just feel sorry them and "families" can be the worst. Remember, it's not just a blood line that can create a family. It those who stand by your side no matter what that are your true family. ~ Karen Lephart
Got Something to Say! Comment below :-
comments