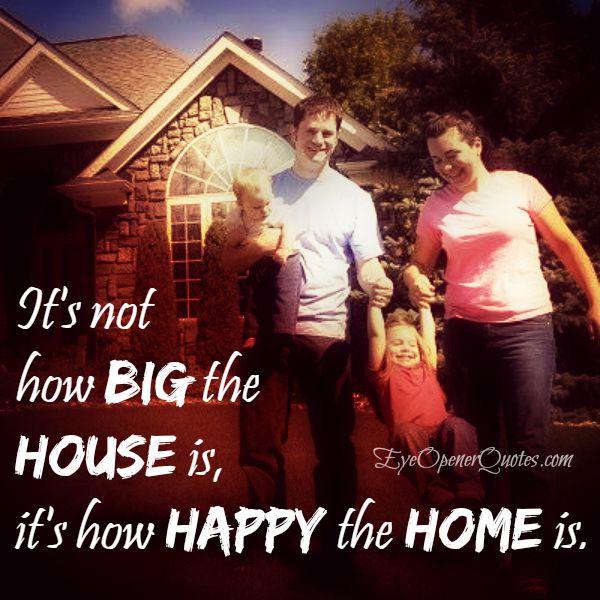 Home is where the heart is.
A family that stay together is happy as long as there is love and respect to each other!
A house is made of wood & beams. A home is made of love & dreams.
Happiness is not having what you want, but wanting what you have.
I feel when you are happy you don't have to emphasize it so much because you feel it internally. When you have to tell the world how happy your life is, it suggests it's not really that way and it's more hype and show. ~ Meryle Carr 
A big house doesn't bring happiness, a home is happy when there is peace and love.
Unfortunately, many people get the house and not the home. They wonder why they are not 'happy' after they have gotten the house and everything else they were after when in truth and in fact if there is no love and loved ones to share it with. There will be no home and nothing else will make them happy no matter what they accomplish. ~ Kamaldaye Samlal 
Got Something to Say! Comment below :-
comments