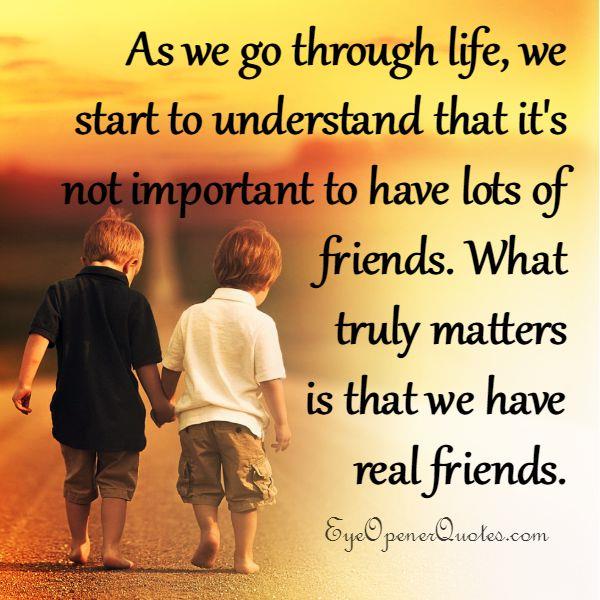 My son said to me one day, what did you do, where are your other friends that you used to have. My explanation was even after a long period of time you come to realize that if any friendship is "toxic" you need to make a decision and distance yourself. ~ Melanie Philip 
Hard times will always reveal true friends.
Very few 'friends' can be sustained through the years people move and if we move, we find that when we come back, our 'friends' we left behind; have moved on to other things. Things are no longer the same! It's hard to start all over again! So keep friends who have remained and hold them close to your heart! ~ Florence Lim 
Better to have few real close friends than a dozen fake friends, quality over quantity all the time.
True friends stick by you through thick and thin. Those are your "forever"friends, worth more than gold.
When we are young it matters how many friends we have. As we mature, it matters the quality of friends we have. If we have quality friends that we can count with one hand, we have all the friends we need. ~ Elina Kamrany
Got Something to Say! Comment below :-
comments