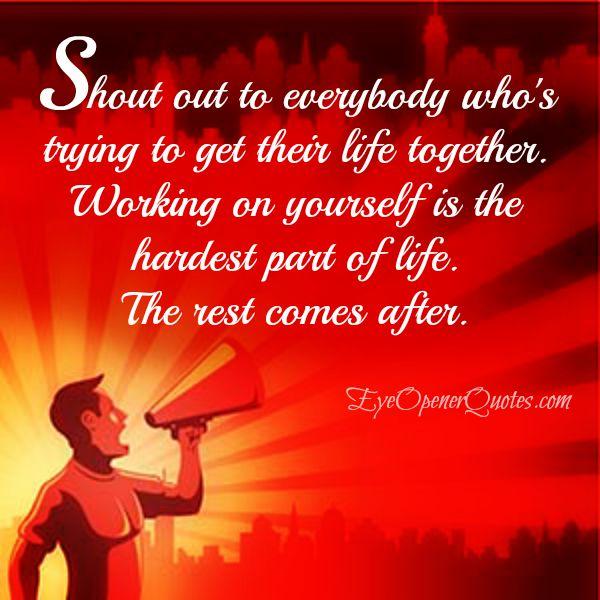 It is one of the hardest yet most important thing to do. Get yourself together and you're set for life.
Every day is a chance God gives me is a chance do better & try harder not to make my past my future. For that I am grateful. ~ Becca Kelley 
Be patient and never give up trying. Good things come to those who wait, and our God is good and sees your efforts. His patience with you is always there. 
You didn't waste those few years.. the Lord was molding you into a master piece. The Scripture says that God is the potter, we are the clay. When He has us on that potter's wheel and comes across a lump of impatience, jealousy or pride, He puts us in a situation to bring to light those impurities. Nothing randomly happens. Difficulties are an opportunity for you to be refined. ~ Myk Chawz 
If you are not happy with yourself, you can't make someone else happy. Working on yourself is rewarding and it only prepares you for the right person in your life.
Got Something to Say! Comment below :-
comments